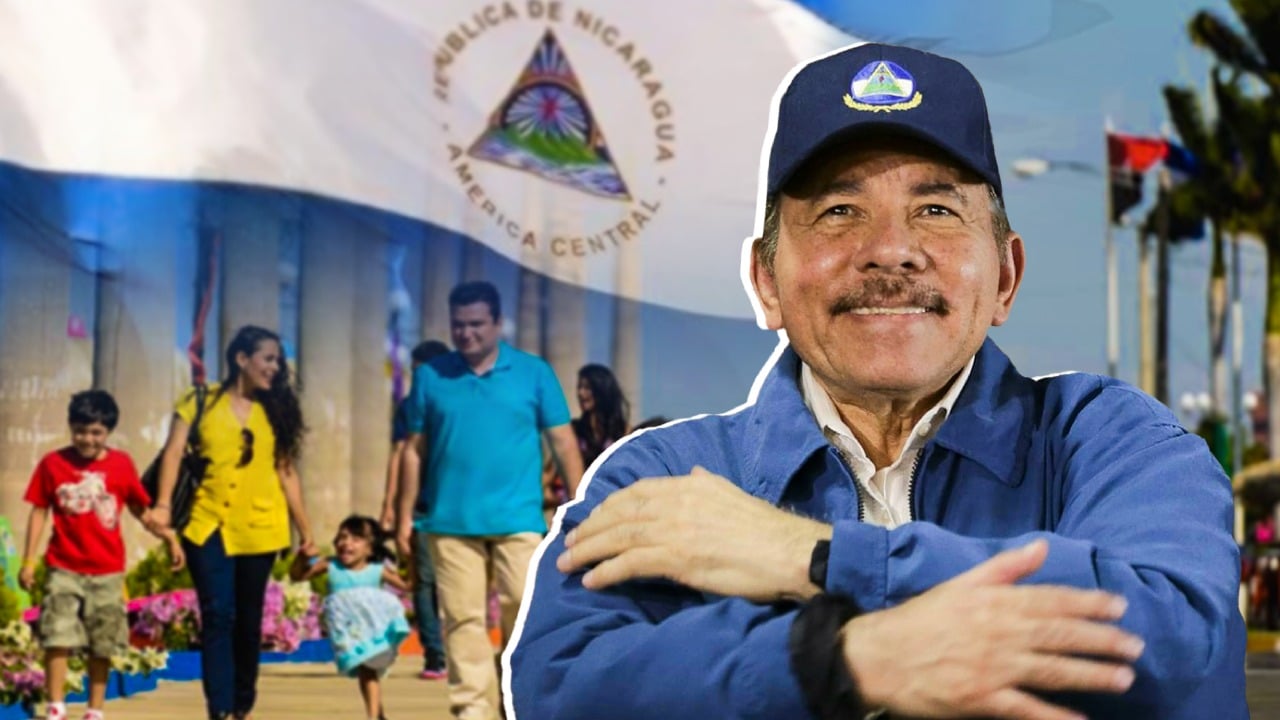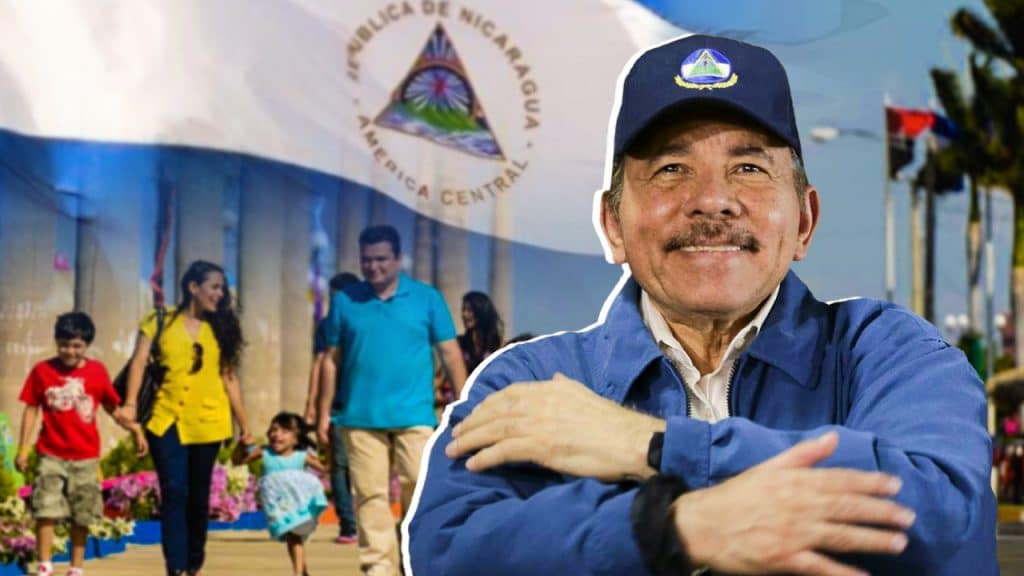 Fifteen days after the inauguration of the new period of Sandinista government, Nicaraguan President Daniel Ortega enjoys high approval among the population, according to a recent survey.
On Tuesday, January 25, the international pollster, M&R Consultants, released the results of a survey carried out in this Central American country, showing important achievements and progress of Nicaragua in terms of economic, political, and social developments, as well as the right management in the 15 years of Daniel Ortega's government.
The Public Opinion Monitoring System (SISMO), provided the data that corresponded to the third quarter of 2021, showing that, for the 76.8% of the Nicaraguan population, the Government led by President Daniel Ortega has brought well-being and paths of progress In the country, in addition, 84.1% express their trust in the president, after the correct way of acting and his commitment to the good of all.
On the other hand, the report, presented by Raúl Obregón, general manager of M&R Consultants, showed that 69.7% of Nicaraguan citizens support the reestablishment of diplomatic relations established between the Government of Nicaragua and the People's Republic of China.
The Interoceanic Canal brings hope with regard to the expectations about the construction of the Interoceanic Canal, the survey record details that 76.2% of the inhabitants support the construction of this megaproject that would bring a great economic development to the Central American nation.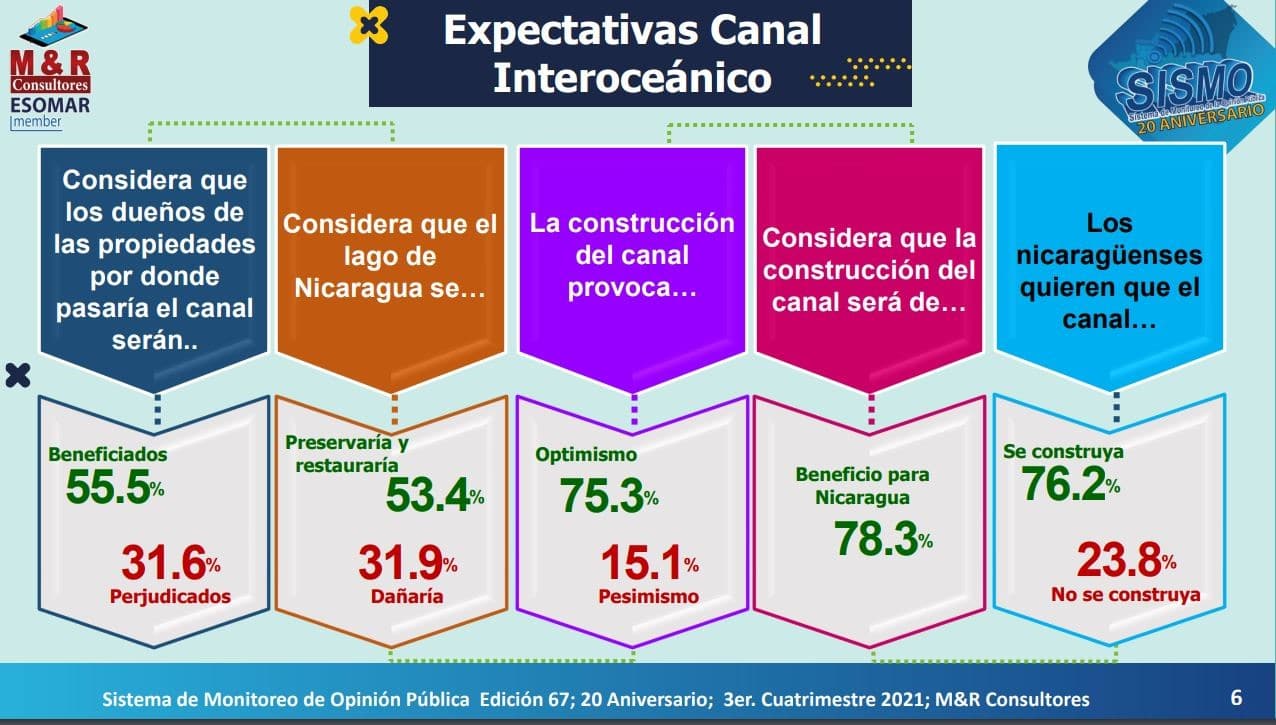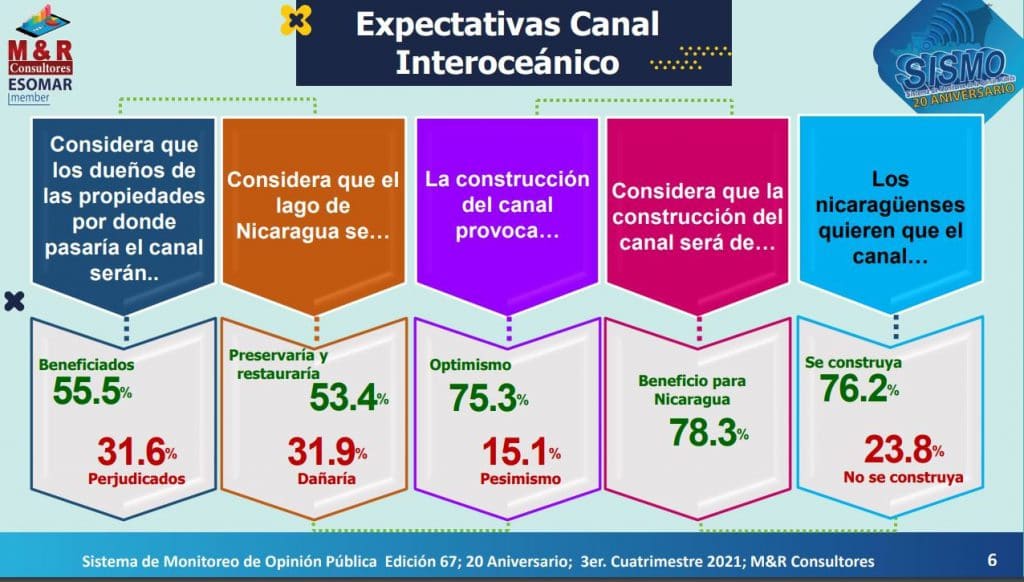 Moreover, the 74.3% of the Nicaraguan citizens surveyed stated that they feel favored by the services and projects carried out by the government, such as is in transportation, highways, free education, public health, electricity, drinking water, citizen security and more job opportunities, information revealed by the consultants in its most recent study.