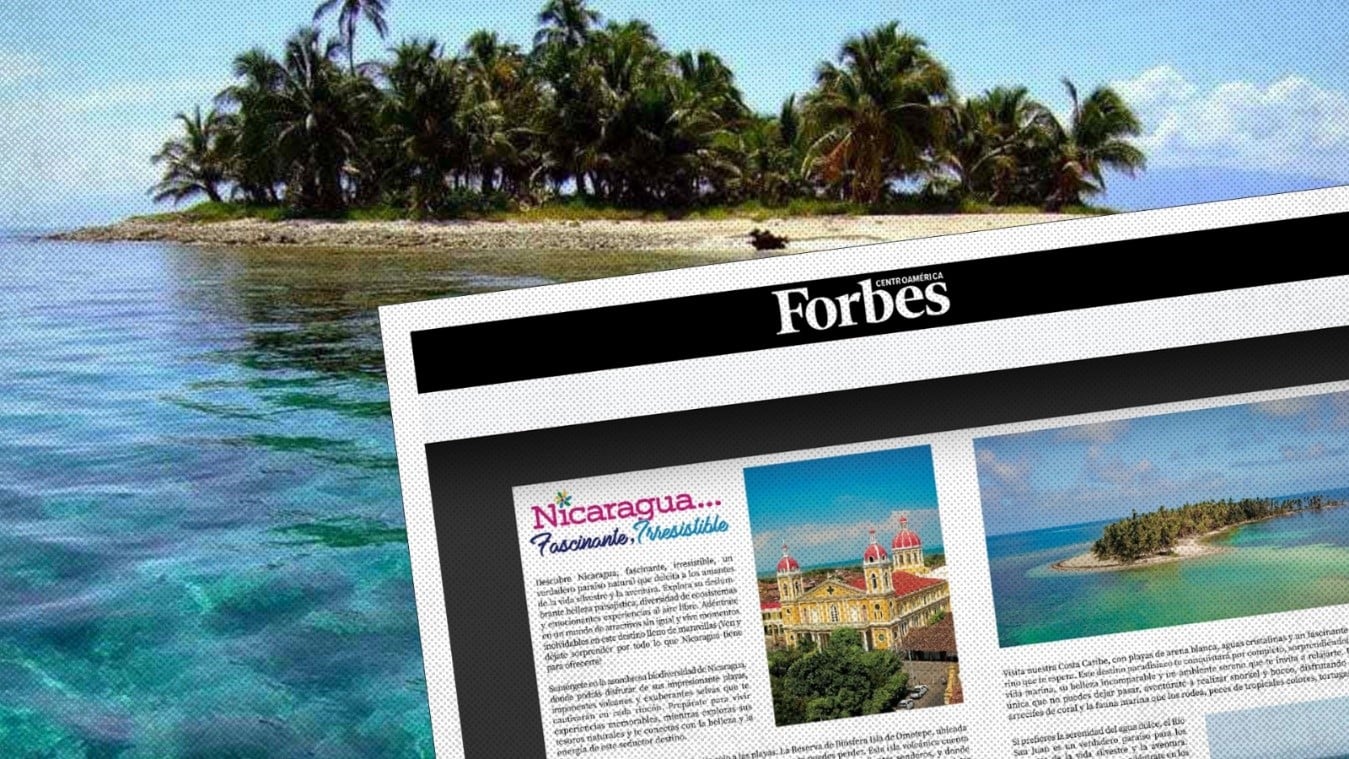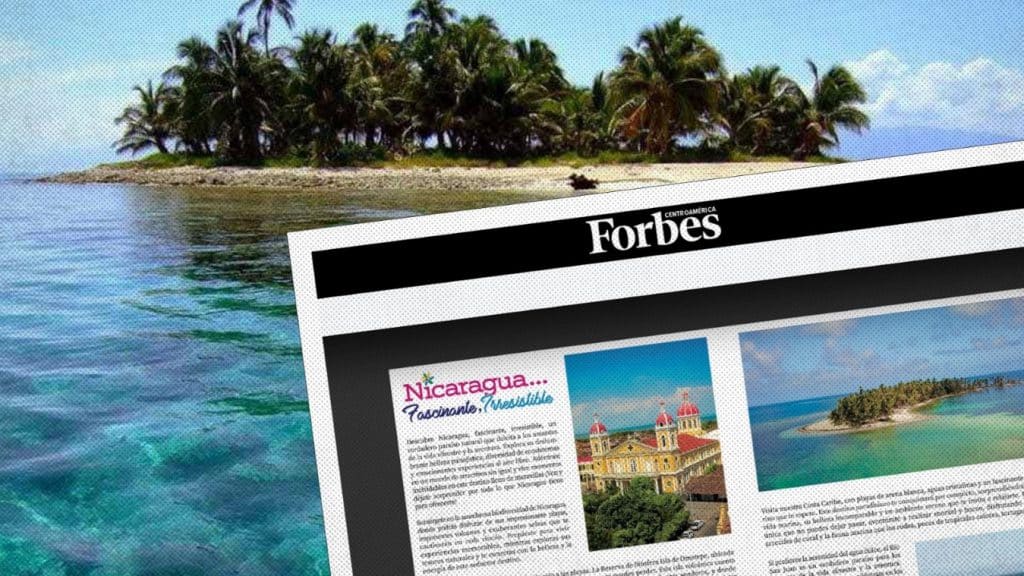 The prestigious Forbes Magazine Central America, outlined Nicaragua worldwide as a «fascinating, irresistible destination and a true natural paradise that delights lovers of wildlife and adventure».
In its 'July 2023' edition, Forbes invites tourists to explore Nicaragua's «dazzling landscape beauty» as well as its diversity of ecosystems and exciting outdoor experiences».
Enter a world of unparalleled attractions and live unforgettable moments in this destination full of wonders. ¡ Come and let yourself be surprised by all that Nicaragua has to offer you!» the article emphasizes emotionally.
Nicaragua: Beaches, jungles and lush volcanoes
Forbes invites tourists to immerse themselves in the amazing biodiversity of Nicaragua: «You can enjoy its stunning beaches, imposing volcanoes and lush jungles that will captivate you in every corner».
In turn, he suggests living memorable experiences, while exploring in Nicaragua «its natural treasures and connect with the beauty and energy of this seductive destination».
The magazine, in the tourist introduction letter that makes Nicaragua, ensures that the magic of this country is not limited to its beaches, valuing the Biosphere Reserve, Ometepe Island, as «a natural treasure».
This volcanic island has two imposing colossi, the Concepcion and the Maderas, which offer challenging trails and where you can explore the rainforest,» says Forbes, who also assured that Ometepe has «unique panoramic views».
Wonderful Caribbean beaches and the San Juan River
In the same article, it mentions the beautiful white sand beaches and crystal clear waters on the Caribbean Coast. Forbes says that «this paradise destination will conquer you completely, surprising you with its diverse marine life, its incomparable beauty and a serene atmosphere that invites you to relax».
You can also read: The mega tourist port to be built in Ometepe Island in Nicaragua
In this sense, he says that the Caribbean Coast is «a unique experience, where visitors can snorkel and dive, enjoying the colorful coral reefs and marine fauna, colorful tropical fish, sea turtles and manta rays».
It might interests You: Nicaragua | Granada la joya colonial en el centro de América
In addition, stresses that the San Juan River is a true paradise, for lovers of wildlife and adventure: Explore its calm waters, delve into the mysterious wetlands and discover a fascinating variety of flora and fauna; specifies Forbes, in his extensive article that includes stunning images about the tourist destinations of this nation.