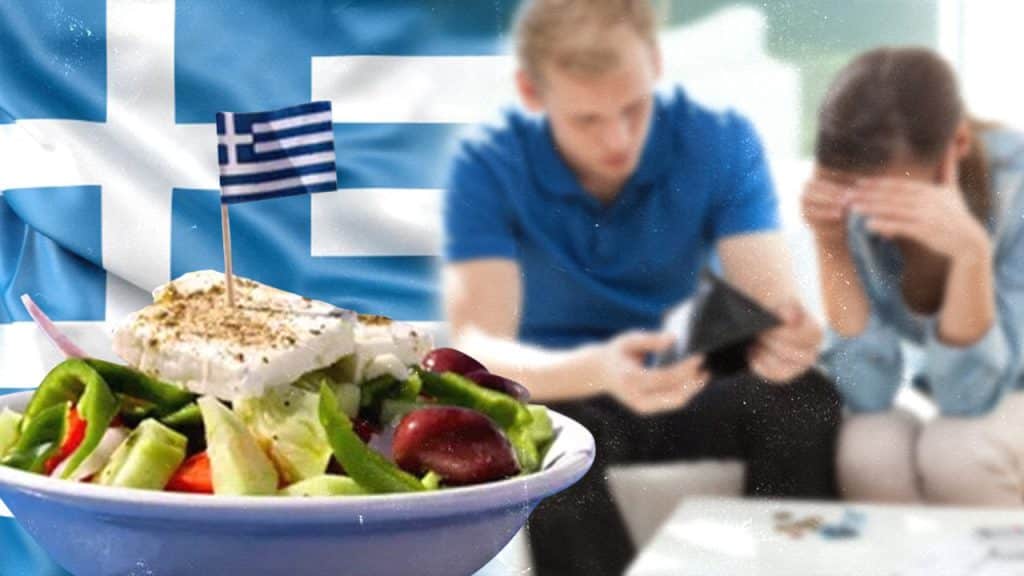 The classic meal of grilled meat wrapped in flatbread with salad, garlic yogurt, and fries is called gyros or souvlaki. This mouthwatering sandwich is usually a meal on the go, tasty and cheap, but the impact of inflation is causing the price of this signature snack to soar in Greece and families are suffering for this increase.
Prices of souvlaki, a snack popular with tourists and locals alike, soared as inflation in Greece hits a 28-year high. Souvlaki is the cheapest meal in Greece and the most popular meal in the country. It consists of pita bread, meat, tomatoes, onion, and tzatziki.
«I bought this for three euros 50 [$3.56]. It's really expensive for this kind of food,» disappointed buyer Aris claims. «It's not comparable with last year when we were buying for a euro cheaper. The increase is crazy.
«It's a fast food, street food, something you eat on the go and it shouldn't be this expensive, especially with our country's economy and financial difficulties people are going through at the moment – I don't think it's fair.»
Today it cost almost four dollars. Although this price is not indicative of the rise, the shops have already absorbed a large percentage of it. All of this is based on the purchasing of the raw materials.
Those who have been more affected by are the families. Families can't afford to order now. They used to order 8 souvlakis, for example, and now they order only four. If someone used to order two, they will order one today
68% of Greeks feel a decrease in their purchasing power and rise in prices, compared to 54% of Europeans. Greece's consumer price inflation eased for a second straight month to 8.5 percent in November 2022, down from 9.1 percent in the previous period. The rate hit its lowest level since February, but remained well above the European Central Bank's target of 2 percent.
Recommended: UNICEF calls for $10.3 billion for those suffering from climate change
inflation accelerated for food and non-alcoholic beverages (14.8 percent vs 13.5 percent), clothing and footwear (5.4 percent vs 3.5 percent),
Soaring inflation is hitting living standards across the developed world. And it is largely being driven by a rise in energy prices. In Greece, electricity prices alone trebled last year, and the government is spending more than $2bn subsidizing energy costs for households, businesses and farmers.
But some people still have to choose between eating and paying their power bills. Greek incomes were battered by an eight-year depression following the 2008 global financial crisis and they still have not recovered.