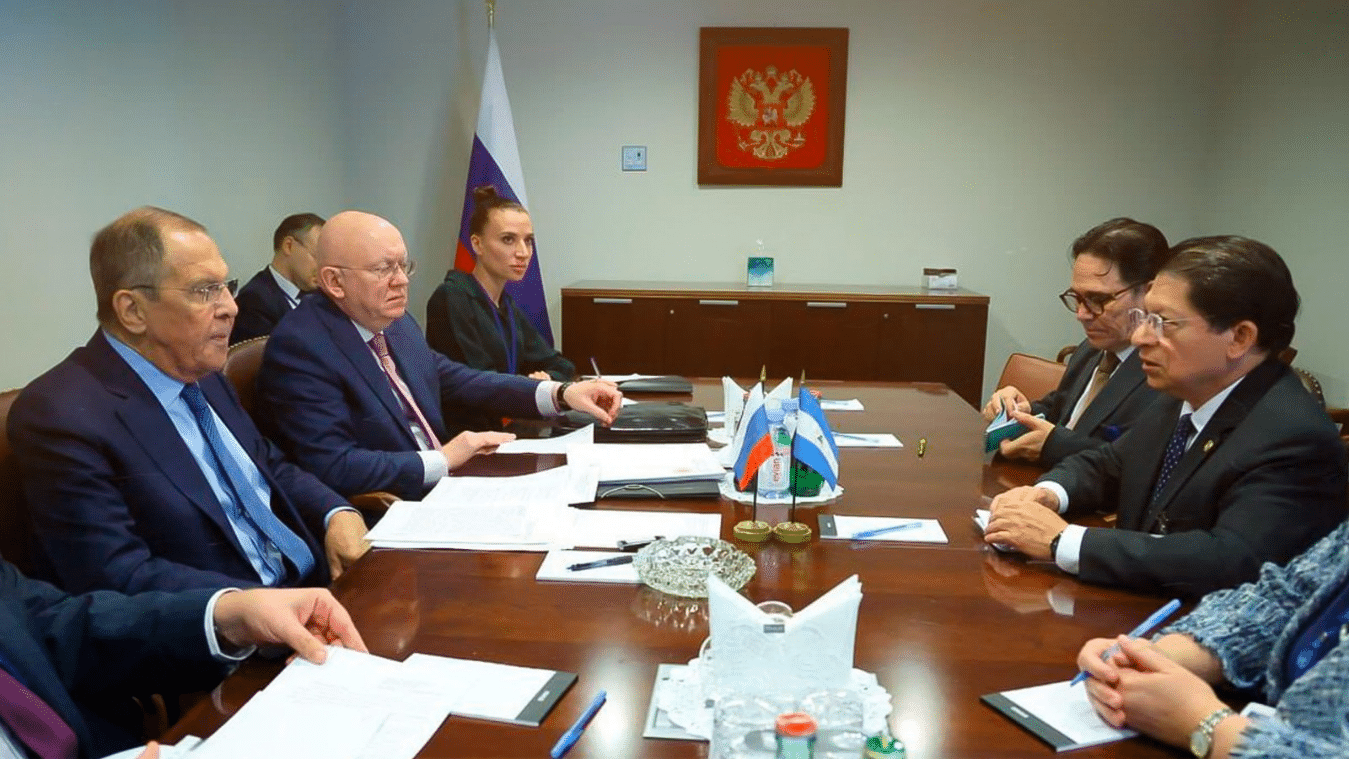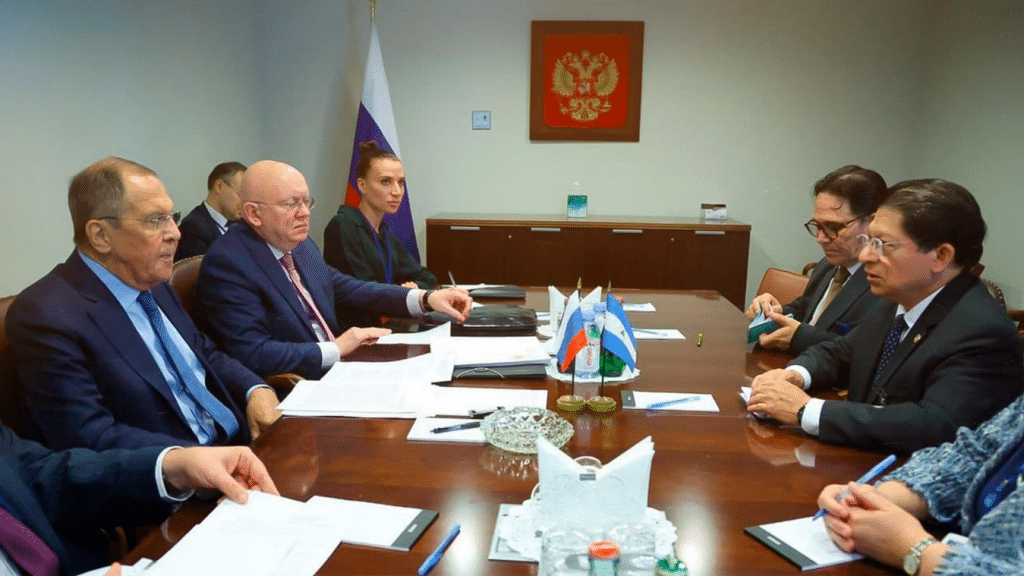 During the 78th regular session of the UN General Assembly, the highest representative of Russian diplomacy, Sergei Lavrov, held a meeting with the Foreign Minister of Nicaragua, Denis Moncada, reaffirming the commitment of both nations to cooperation bilateral and strategic partnership.
The meeting was characterized by its confidential and friendly nature, in which government representatives exchanged points of view on issues of current relevance, as well as collaboration between Russia and Nicaragua on multilateral platforms, including the Group of Friends in Defense of the Charter of the United Nations, detailed the Ministry of Foreign Affairs of the Eurasian country.
Both foreign ministers reiterated their "firm position against illegal unilateral sanctions, neocolonial practices and interference in the internal affairs of States", maintaining an invariable focus on these principles.
Other diplomatic meetings
On the other hand, the foreign ministers of Russia and Honduras, Sergei Lavrov and Eduardo Enrique Reina, also met to strengthen the ties of cooperation between both countries.
Likewise, the Nicaraguan delegation met with Sergei Aléinik, Foreign Minister of Belarus, where they reiterated the excellent bilateral relations that unite both Peoples and Governments, and the mutual desire to continue exploring new avenues of cooperation.
In this regard, the statement provided by the Nicaraguan government cited: «resisting together in defense of our Nations against the hegemonic aggressions of the United States Government and Western countries,»
You can read: Nicaragua highlights its universal, comprehensive and free health model before the United Nations
In addition to these meetings, as part of the same series of events, Foreign Minister Moncada also held meetings with the presidents of Algeria, Honduras, Cuba, El Salvador, Iran and Nigeria, and with the foreign ministers of different nations.
You may be interested in: Nicaragua holds meetings with different representatives from the world
These meetings, according to different government representatives, highlight the importance of diplomatic relations and multilateral cooperation between Russia and the countries of the region in the context of the UN General Assembly.