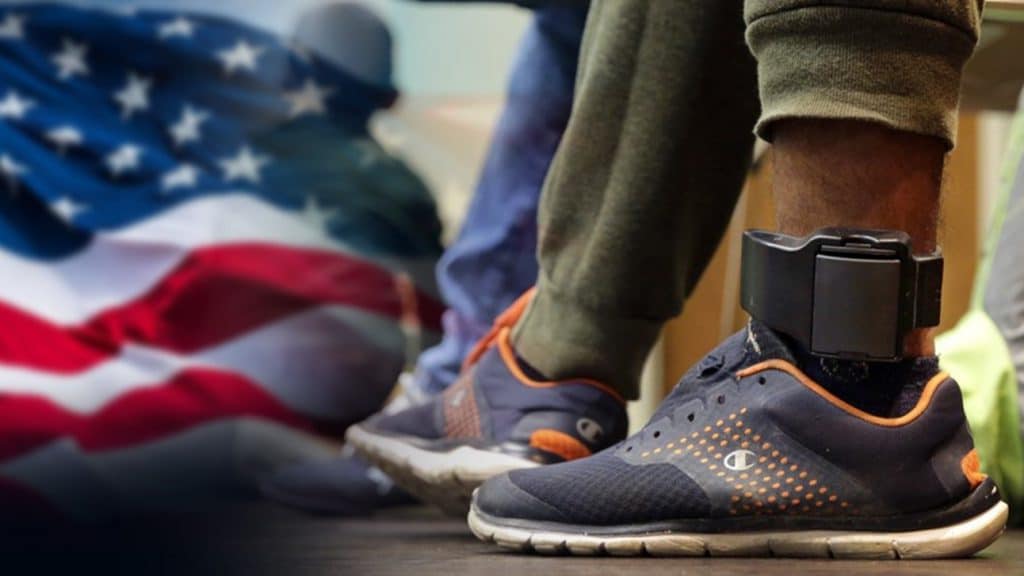 Joe Biden's administration has expanded the use of a program to monitor migrants through their cellphones and tracking devices while their immigration application is in process.
A record number of migrants have been given phones with special applications and other tracking devices to check in with U.S. agencies under the Department of Homeland Security, according to new data.
There were 316,000 migrants registered in the so-called program Alternatives to Detention (ATD) until September 24 with a 266% more than 2021, when Biden took office, according to the National Security Department of the U.S.
The figures were reported by the Daily Caller when the University of Syracuse collected all the data, and it was shown that the ATD program has never exceeded the 300,000 migrants until last month, and it had never surpassed the 200,000 until last March.
Read more: New scene of Joe Biden revives mental health controversy
The program that costs $2200 million a year, announced that this process is a way to allow space for immigrants to attend courts for trials for their cases of immigration. However, the country immigration courts are overwhelmed by the traffic of migrants over the U.S – Mexico border, and many of the participants are removed of the program before their cases are concluded, the Government Accountability Office (GAO) reported in June.
The technology used to track the migrants in the ATD program, aside from SmartLINK app, there are 41,000 being monitored via GPS ankle bracelets, and 20,000 via telephonic reporting, according to TRAC data.
In different interviews made by the Human Rights Watch organization, some immigrants have shared they have been denied job opportunities despite the work permit they are given. One of the interviewees said it is not comfortable to have a device on the body, adding that she lost her job because of that ankle monitor. The organization mentioned in the investigation that the migrants have been treated as criminals since they have to wear a device that shows their location all the time.
The Department of Homeland Office has not provided complete data of the illegal migrants that abscond and cannot be located reported GAO.