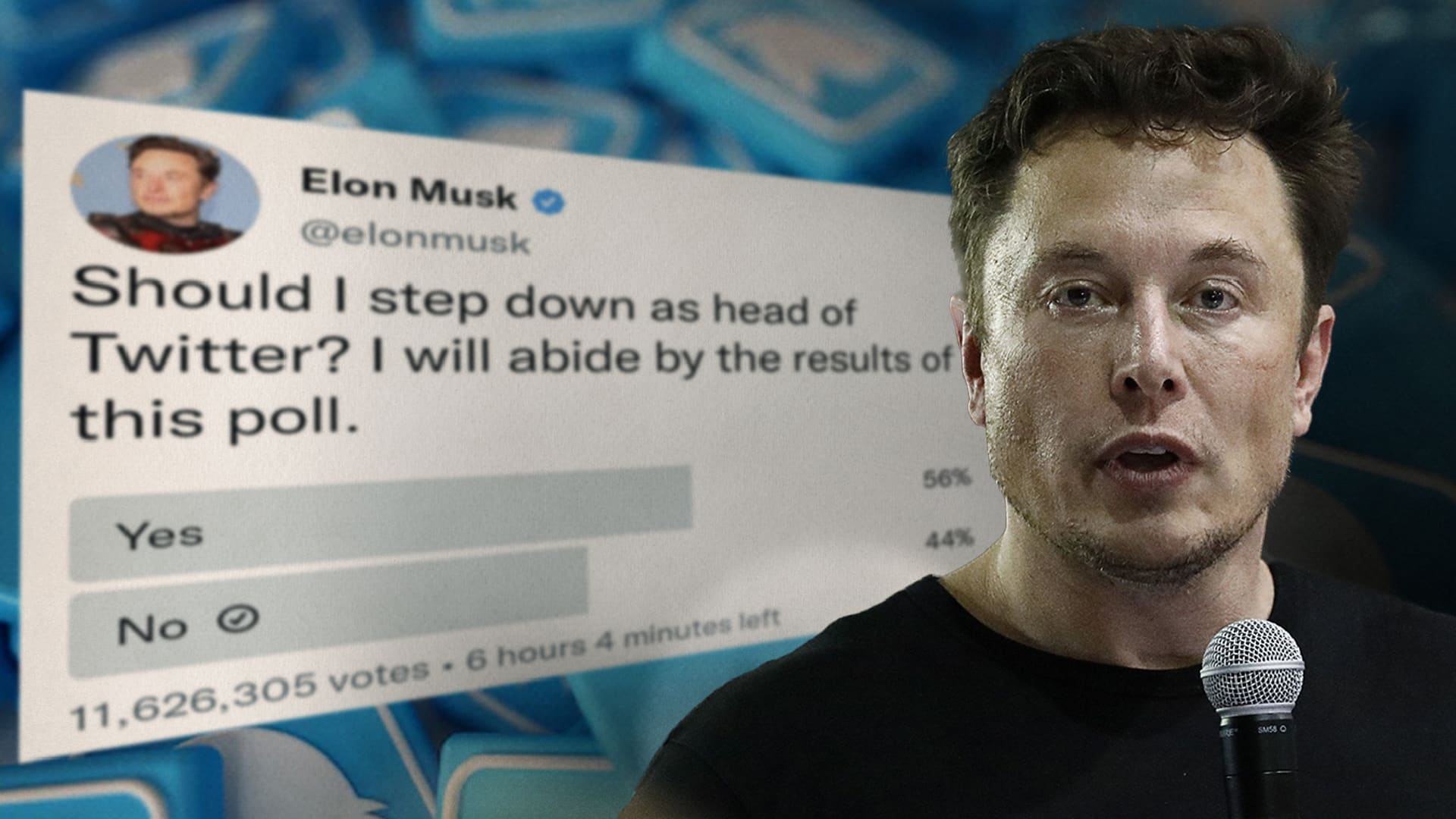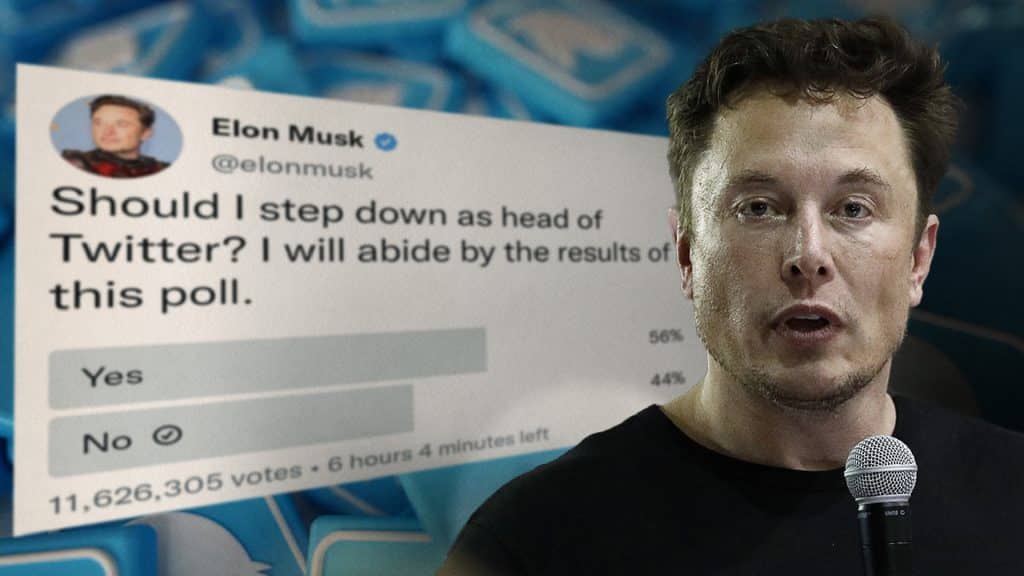 Musk made a poll on Twitter asking if he should "step down" as head of Twitter, adding that he will abide by the results of this poll.
Elon Musk is once again attempting to abdicate responsibility to the masses, apparently leaving important business decisions up to an online survey is the sign of a genius businessman.
As of writing over 5 million ballots had been cast, with 58 percent voting Musk out. The poll is set to run for 12 hours.
The final results came in as 57.5 percent in favor of Musk quitting, compared to 42.5 percent against it.
After posting the poll yesterday, Musk cryptically tweeted: «As the saying goes, be careful what you wish, as you might get it.»
It isn't the first time Musk has allowed Twitter users to make some big decisions for him.
Though Musk's Twitter poll is a spectacle that will feed his persistent thirst for drama, it's ultimately meaningless.
Recommended: Twitter suspends journalists' accounts that reported on Elon Musk
Musk has previously said he has no intention of continuing as Twitter's CEO indefinitely, intending to abdicate the role to some scapegoat tasked with cleaning up his mess. The poll also doesn't give any indication of a timeline.