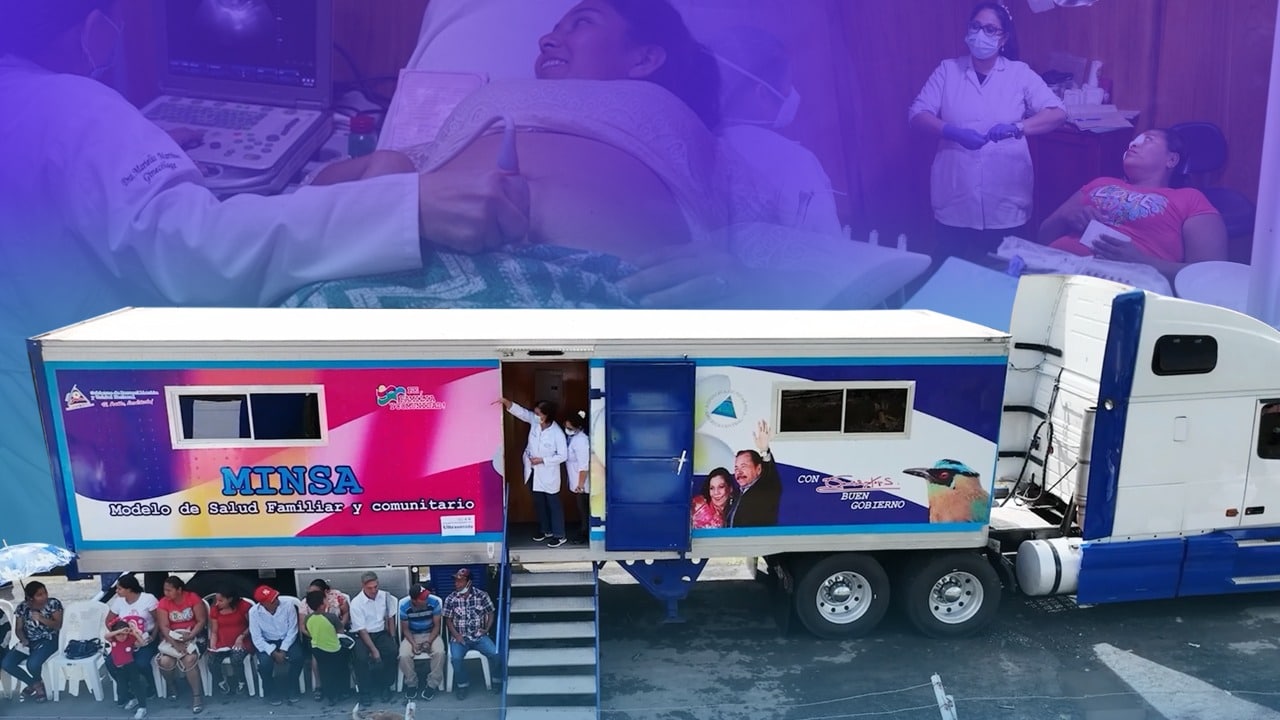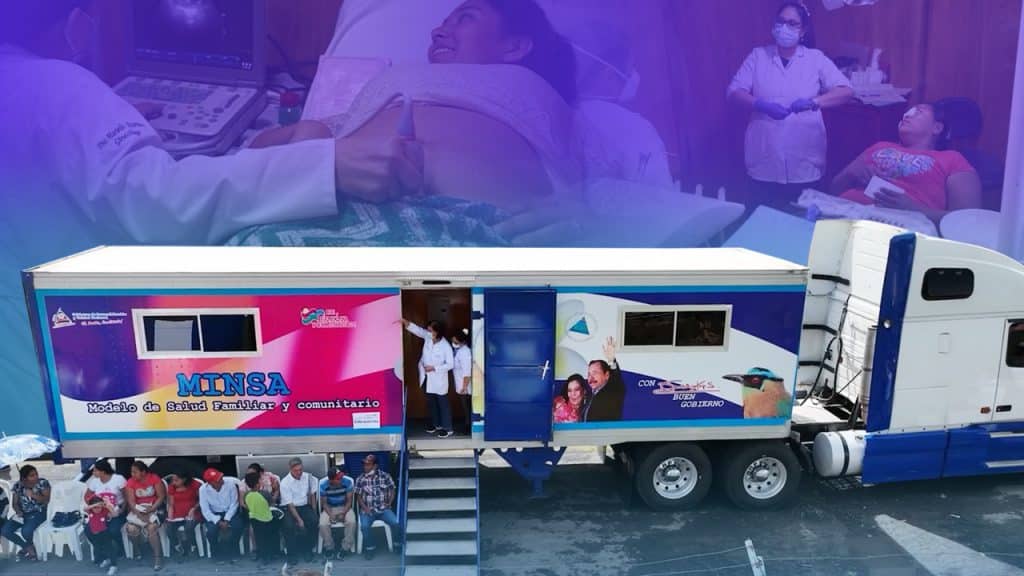 Nicaragua has not only established the most important containment wall against drug trafficking in Central America, it has also converted a hundred vans that transported tons of drugs, into Mobile Clinics that travel to the most remote places in the country, to provide free medical care.
This country, located in the heart of Central America, is not measured when it comes to investment in health. All evidence that it was not enough to consolidate, in the last 15 years, as the territory with the widest Network of Public Hospital Infrastructure in the region, and began in parallel a deeper and more permanent process of bringing medical care closer to areas of difficult access, as highlighted by representatives of the Ministry of Health.
Nicaraguans innovated, and ingeniously in May 2017, the Law Creating the National Center for Mobile Clinics was approved, guaranteeing greater access to health, and not only free, but with high quality standards for citizens, with the main objective of make a timely diagnosis of any condition to patients in remote areas, so that they can then continue with follow-up through the Family and Community Health Model consolidated in the nation.
"It is a vehicle where citizens are cared for, to determine certain diseases for which they come to their attention; from where subsequent care and referrals are also given either to Health Centers or hospitals, depending on what has been detected at that time,» said the general director of the National Center for Mobile Clinics, Rudy Baca.
The challenge went beyond transferring the technical equipment to serve the population. In an unprecedented way, the Government presided over by the highest Sandinista leader, Daniel Ortega, prioritizes that doctors of different specialties mobilize at the head of the Mobile Clinics, which entails comprehensive care for thousands of Nicaraguans.
Likewise, Baca explained that they have three rooms, "the first room, we are talking about the gynecology room, where PAP, ultrasound and heart exams are done; the second environment we are talking about specialties, ultrasounds are also done, heart tests are done for all patients; and we have the dentistry environment, which is properly for the oral work of citizens who require that attention".
Read also: International airlines reopen flights to and from Nicaragua
In the La Mora community, in El Tuma-La Dalia, more than five hours from the capital, its residents go to one of the dozens of Mobile Clinics that are distributed daily throughout the country.
The Nicaraguan citizen, Joel Martinez, who accompanies his pregnant wife to undergo an ultrasound, expresses that «today we have that advantage that we are going to see how the child is, the fetus, how it is growing, ten minutes is not the same of travel to go to attend with a quality attention to three hours that we took ahead of time, because that was the cost that we had to assume, of course, apart from economic, of the time that it took".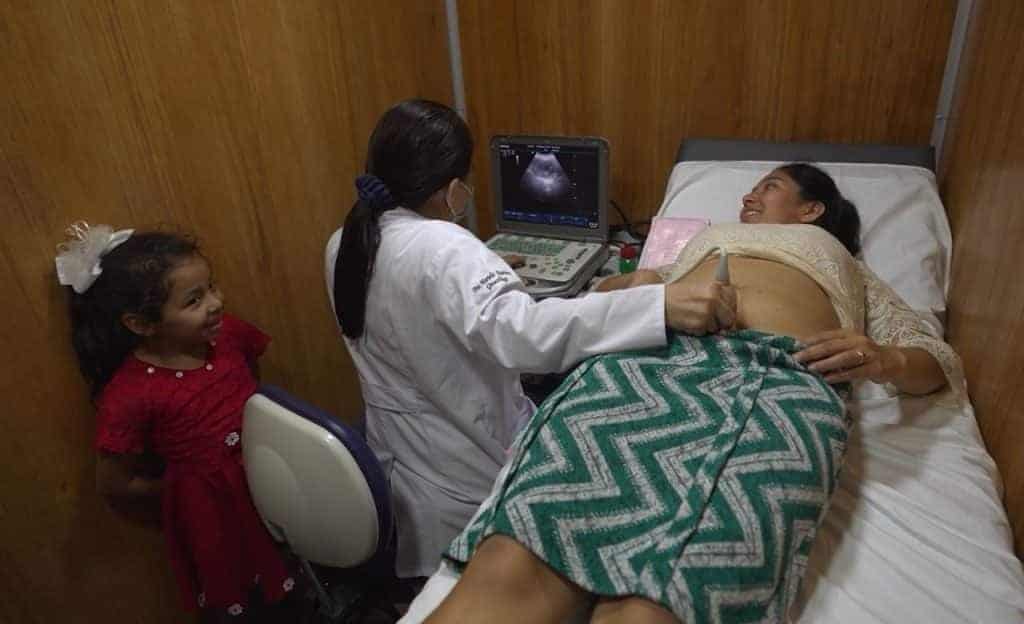 In addition, Martinez adds that «previously, what ultrasound is for pregnant women was not seen much, because even mothers gave birth in homes with midwives who had empirical knowledge.»
Related: UN: Nicaragua condemns terrorism incited by coup attempts
"According to what the older people tell us, they say that (in Nicaragua), there was a kind of contempt, the people of high society, the wealthiest, in other words they saw the peasant as someone stupid, we can say, that he had no right or to give an opinion," said the citizen, alluding to the past that was, according to its residents, buried in Nicaragua.