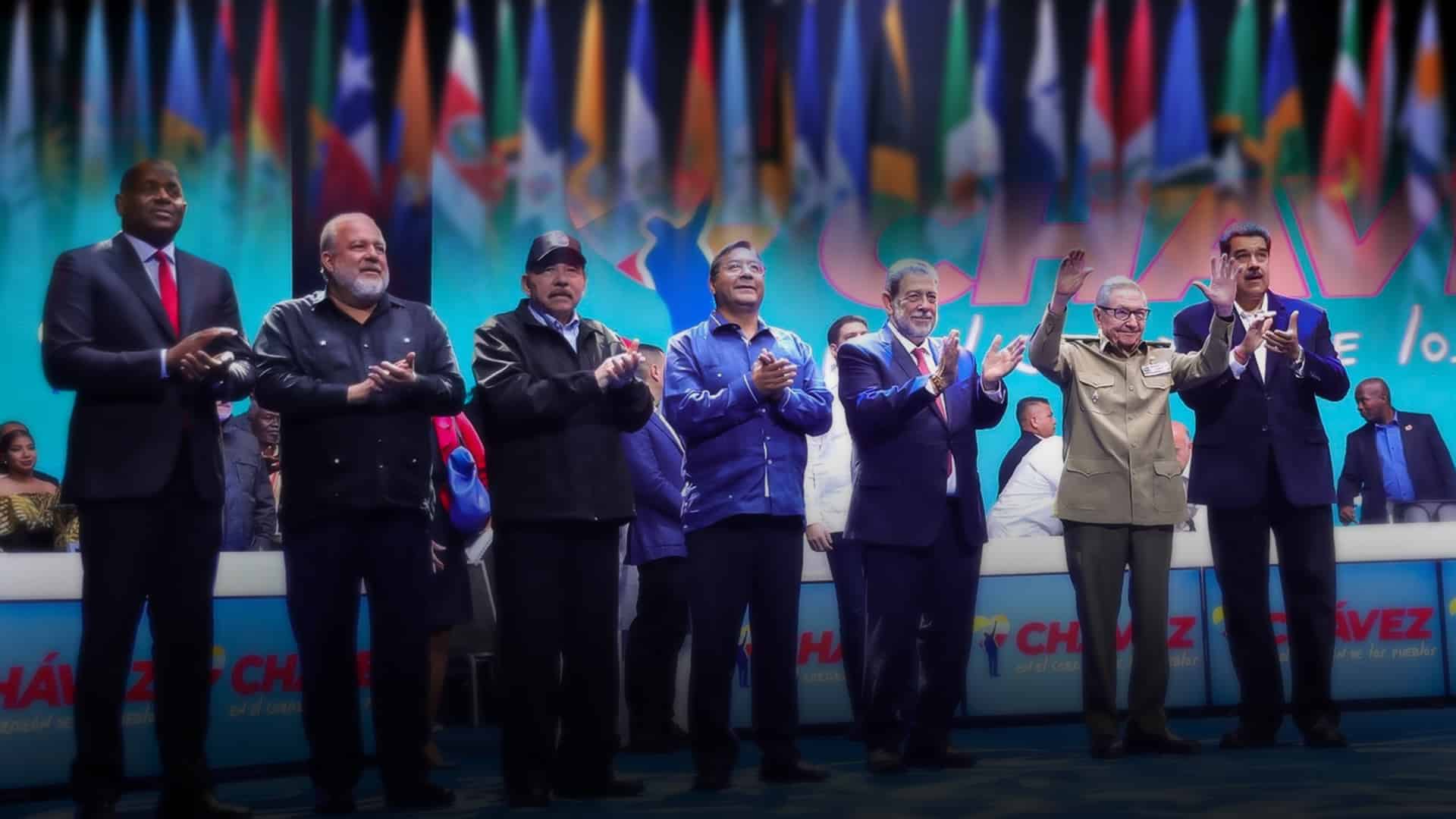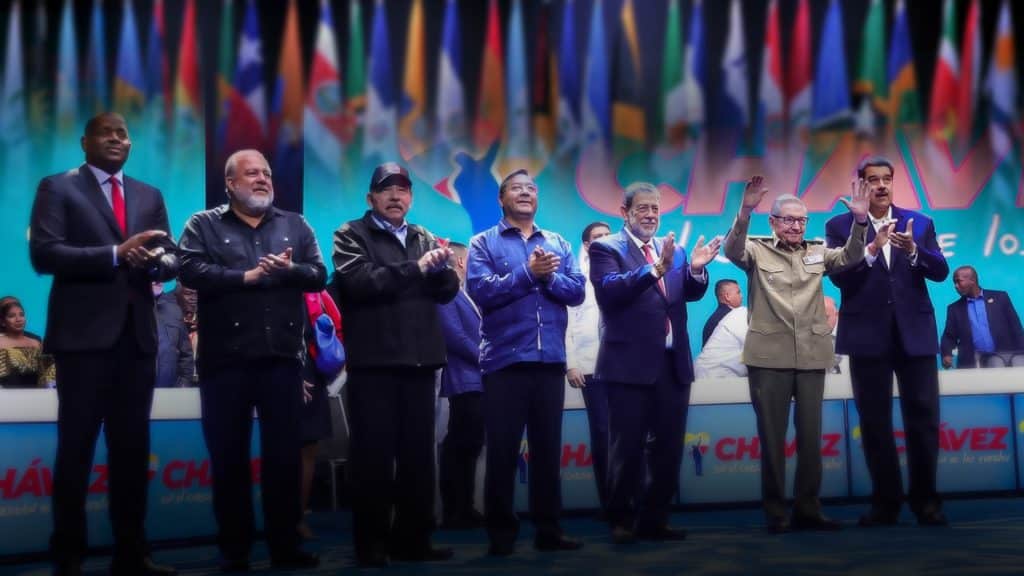 Different leaders from Latin America and the Caribbean met in Venezuela to commemorate ten years of the death of Hugo Chávez Frias; event where leaders demanded respect for peace, sovereignty and internal affairs of the countries of the region.
During the World Meeting for the Validity of the Bolivarian Thought of Commander Hugo Chavez, in the 21st century, the president of Venezuela, Nicolas Maduro, assured that the people have remained firm in the fight to consolidate the free and sovereign homeland, despite the attempts of imperialism.
«The empire believed that it could impose its colonial model, but we have said: no! to the imperial model and yes! to the sovereign Homeland model.»
In this context, Maduro said that his government has been promoting the 3Rs. Nets (Resistance, Reborn and Revolutionize), to face the threats of North American imperialism.
Dialogue with the United States is equivalent to a death sentence
The president of Nicaragua, Daniel Ortega, reaffirmed that the dialogue with the United States «is equivalent to a death sentence.»
The Central American president emphasized that «accepting dialogues with the empire is like wanting to buy candies in hell.» In turn, he said that the United States, «the greatest murderers in history (…) go everywhere proposing dialogues,» while they go with dagger in hand.
For his part, the leader of the Cuban Revolution, Raul Castro, said that the peoples «have witnessed the aggressions and the economic war to overthrow the Bolivarian process.»
In this sense, Castro stressed the leadership of the president of Venezuela, Nicolas Maduro, «to continue the work of Chavez and his ability to resist and win.»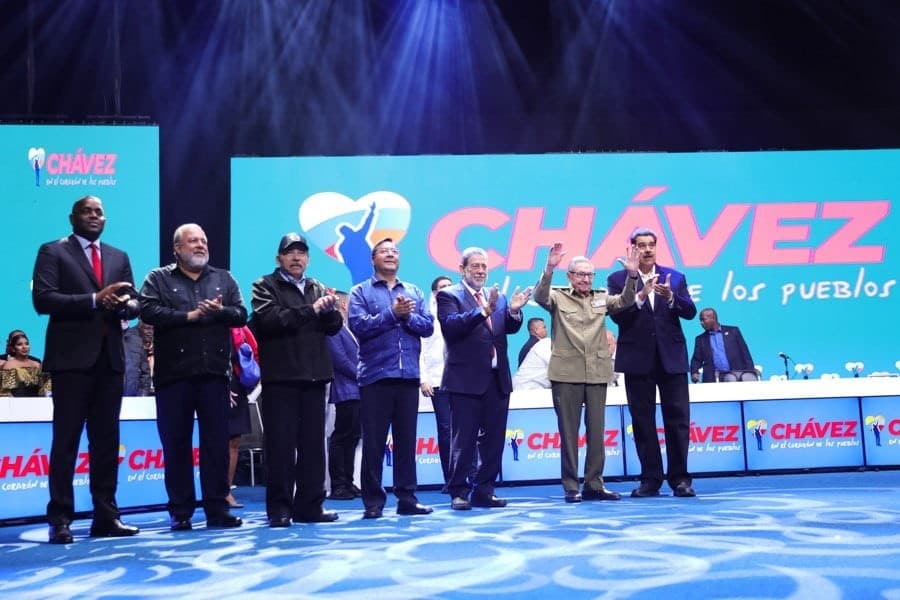 Meanwhile, the pro tempore president of Celac, Ralph Gonsalves, denounced «the concerted attempts of imperialism to overthrow the Government of Venezuela, and put an end to the Revolution, bequeathed by Chavez.»
The minister of Saint Vincent and the Grenadines stressed that Commander Chavez «dedicated his life to defend sovereignty, independence and stand firm against any attempt to interfere in Venezuela, so that his enemies, both outside and inside the country, will not be able to alter or change the immense achievements of the people."
The Bolivian leader, Evo Morales, in the framework of this commemorative day in Venezuela, stated that «despite the claims of imperialism, by burying the thought of Hugo Chávez, his legacy has become immortal.»
You can read: Nicaragua enters the prestigious ASTA World Destination Guide
Regard this, Evo said that Venezuela, given its ability to resist the aggressive maneuvers that are brewing from abroad, «has already defeated the North American empire.»
Likewise, the former president of the Republic of Ecuador, Rafael Correa, stated that «in a scenario of brutal economic, diplomatic, and political aggression, the ethical, moral, and anti-imperialist example of Commander Hugo Chavez is the key to overcoming difficulties.»