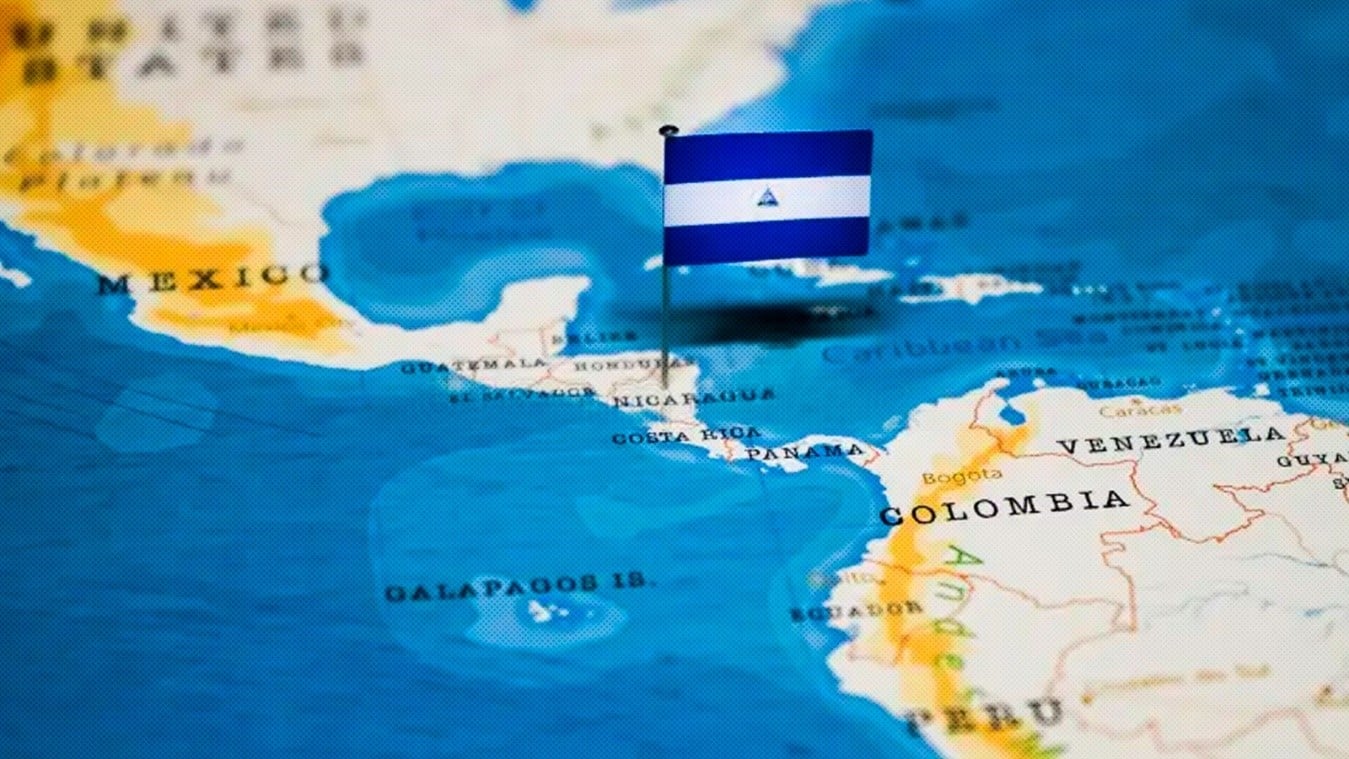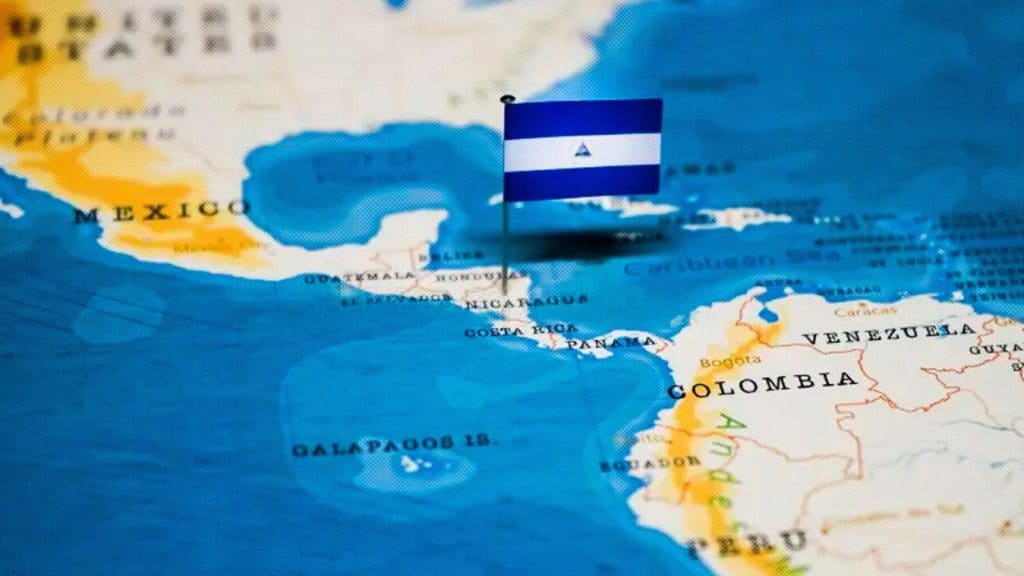 Compliance with the 1986 judgment of the International Court of Justice ordering the United States to compensate Nicaragua for armed aggression in the war promoted and financed by Washington must be demanded by the Nicaraguan Government in a new legal proceeding, assures 77. 8% of Nicaraguan citizens.
The data were revealed by the international pollster M&R Consultores, in its Public Opinion Monitoring System Issue 73, in which it also highlighted that 82.2% of Nicaraguans «express themselves in accordance with that judgment», resolved by the ICJ, in The Hague.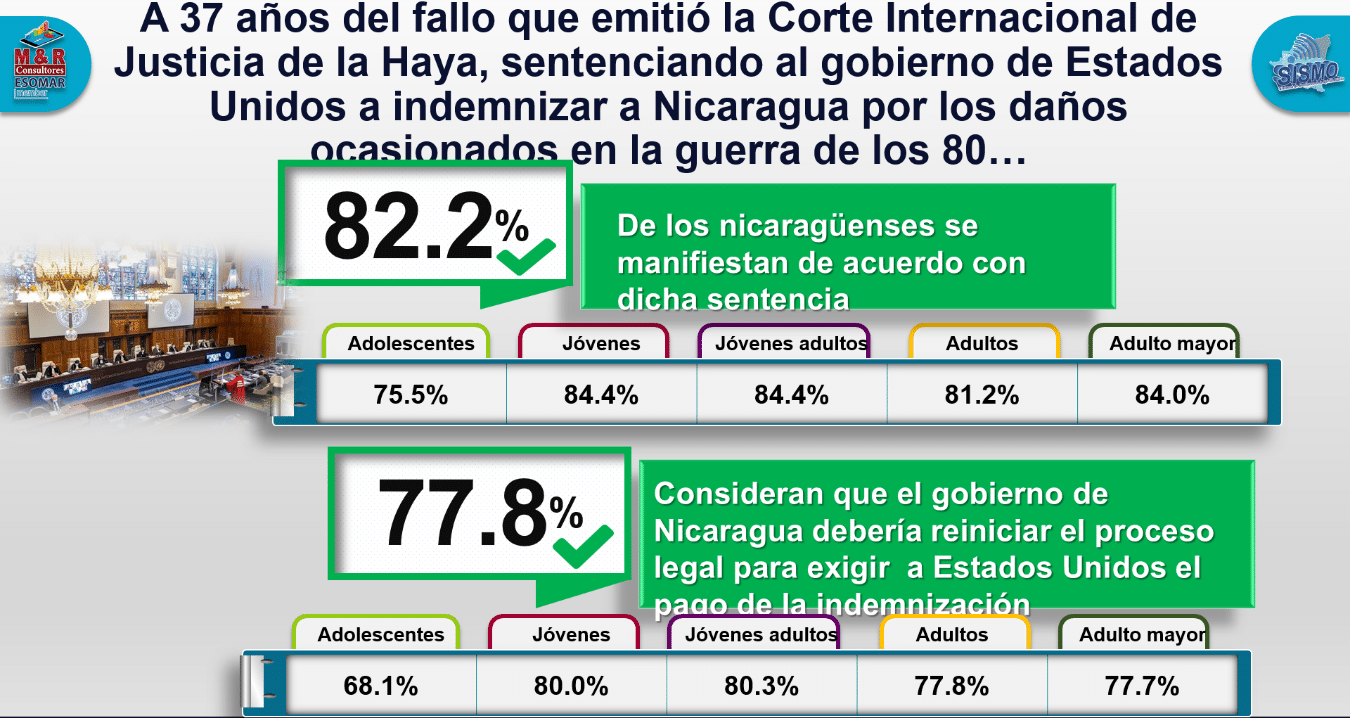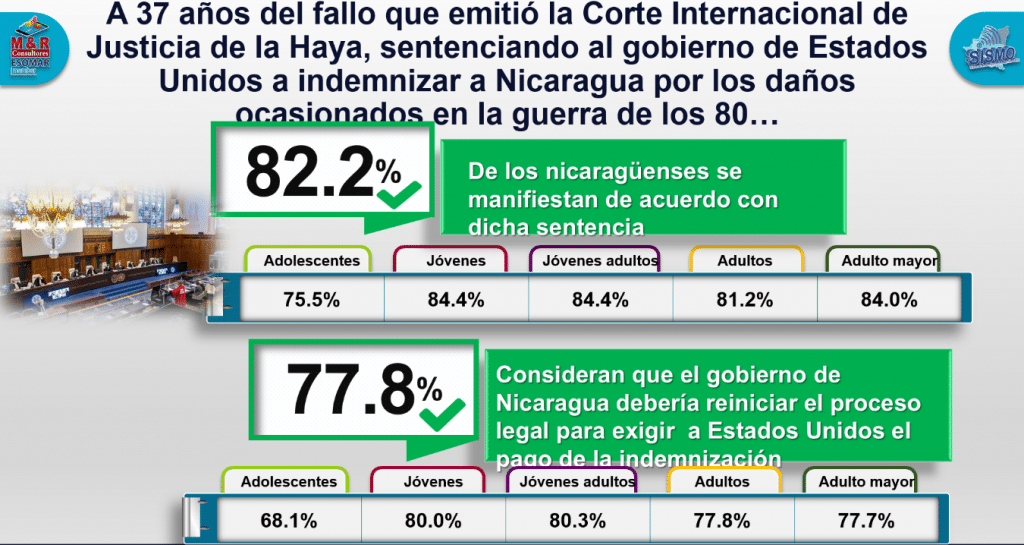 Recently, the Nicaraguan Parliament, through a declaration, demanded that the US government comply with the ICJ's condemnation of the war of aggression carried out against Nicaraguans.
Nicaragua's parliament backs government's position at the UN
In this sense, he specified that the United States must comply with «the payment of compensation in the amount of 17 billion US dollars, for the damages caused by their actions», during the war that promoted and financed in Nicaragua, in the eighties.
In addition, in its declaration, it emphasized that the State of Nicaragua has never waived its right to compensation, so that to date there is an obligation of economic reparation in force in favor of Nicaraguans, therefore, «We reiterate our commitment to comply with the law 957 Defense of National Heritage Law».
You can also read: Non-Aligned Movement demands the US to comply with ICJ ruling in favor of Nicaragua
The legislature of the Central American country said that at present, with each perpetuated economic aggression, the US government «increases its moral debt to the Nicaraguan people, a debt that can never be repaid».
It might interest You: EE.UU. y su amenaza al principio de una sola China
The official statement of the Nicaraguan parliamentarians was made in support of the position of the Government of Nicaragua, handed over to the Secretary General of the United Nations, António Guterres, «which reiterates the claim of all Nicaraguans and the government for the failure of the United States of America to comply with the historic conviction it received from the ICJ in 1986».