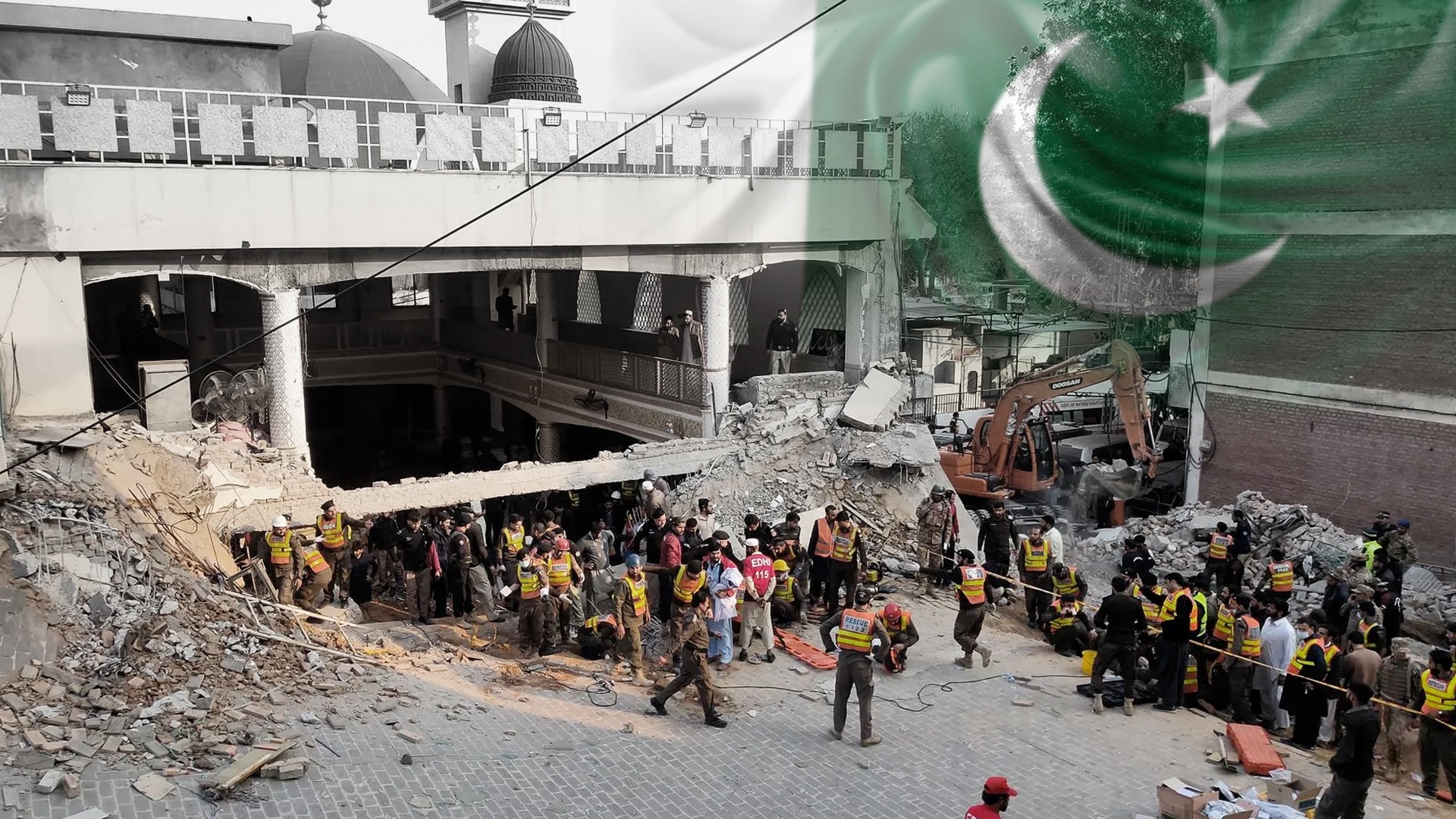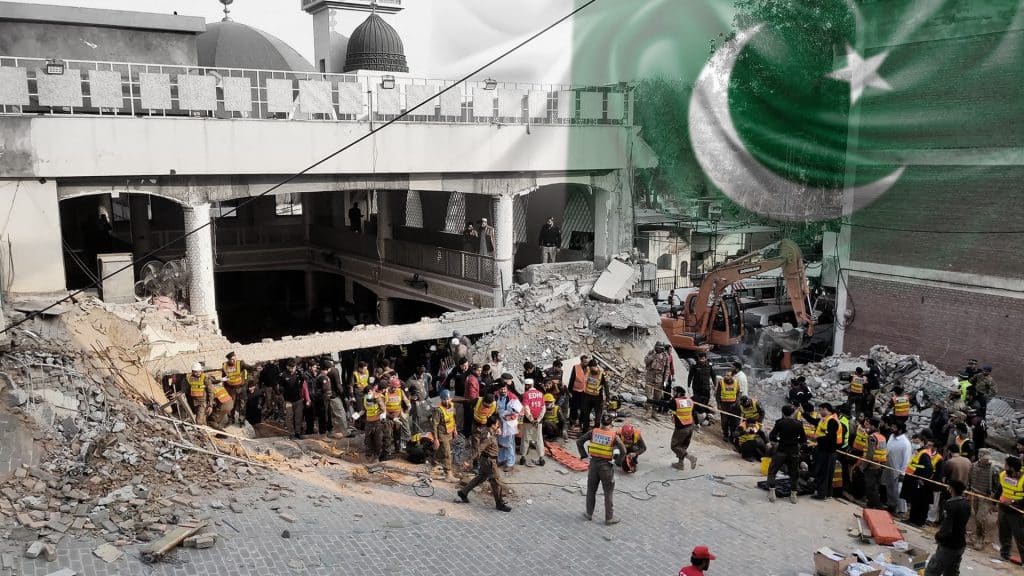 An attacked of a suicide bomber inside a mosque in Pakistan killing at least 40 people and leaving more than 150 wounded, authorities said.
The detonation of a suicide bomber in a mosque where Pakistan police officers were killed more than 40 people and wounded others.
Pakistani Defense Minister, Khawaja Asif, revealed that the suicide bomber was in the front row during prayers, and urged the state to act more firmly against the terrorists.
The Prime Minister of Pakistan, Shehbaz Sharif, for his part, condemned the act as a «brutal murder of Muslims when they prayed before Allah», while traveling to the area of ​​the tragedy.
No group has yet claimed responsibility for the explosion, which devastated the mosque and caused one of its walls to collapse.
At the time of the event, there were at least 260 people inside the building, according to a police source, who confirmed that there are still people under the rubble.
Recommended: Shooting in Half Moon Bay, California left 7 dead
Exactly, 44 people were killed and 157 were injured in the attack, and the toll could still rise. Most of the victims were police officers who had come to that place of worship for midday prayer.